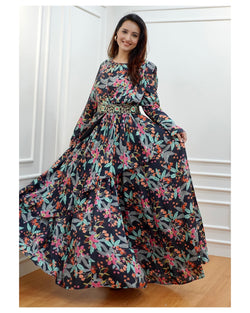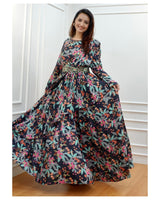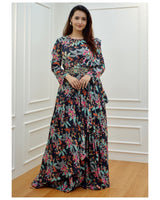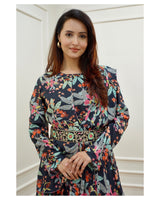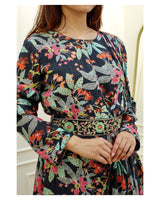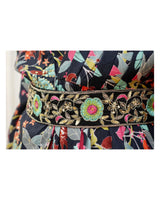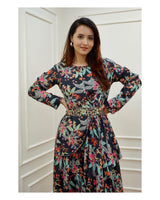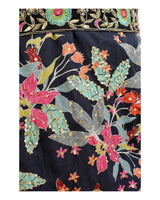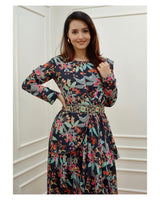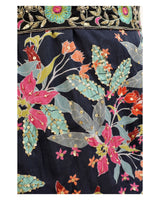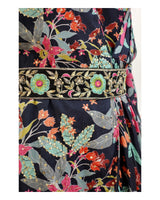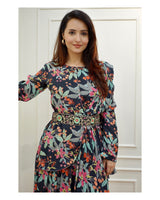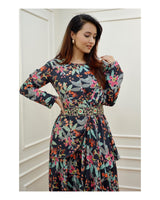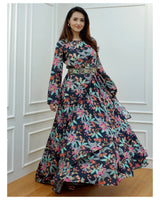 Disclaimer: Slight colour variations may occur due to different screen resolutions
Care: Dry Clean Only
Black Floral Drape Gown
Estimated Delivery Time 3-5 Days.
Here's to the wedding wows you should take! Whether you are the bride or the bridesmaid, we got a stunning collection lined up for all of you!
Details: This design comes with 2 inches of margins inside for flexible size adjustments, which means size M can be converted to L and size XL can be converted to XXL easily using extra margins provided. 
Color: Black
Fabric: Pure Muslin
Inclusive: Drape Gown with Handwork Belt
Video: https://www.instagram.com/p/CqkCLSlgQeE/
Disclaimer: Slight colour variations may occur due to different screen resolutions
Care: Dry Clean Only